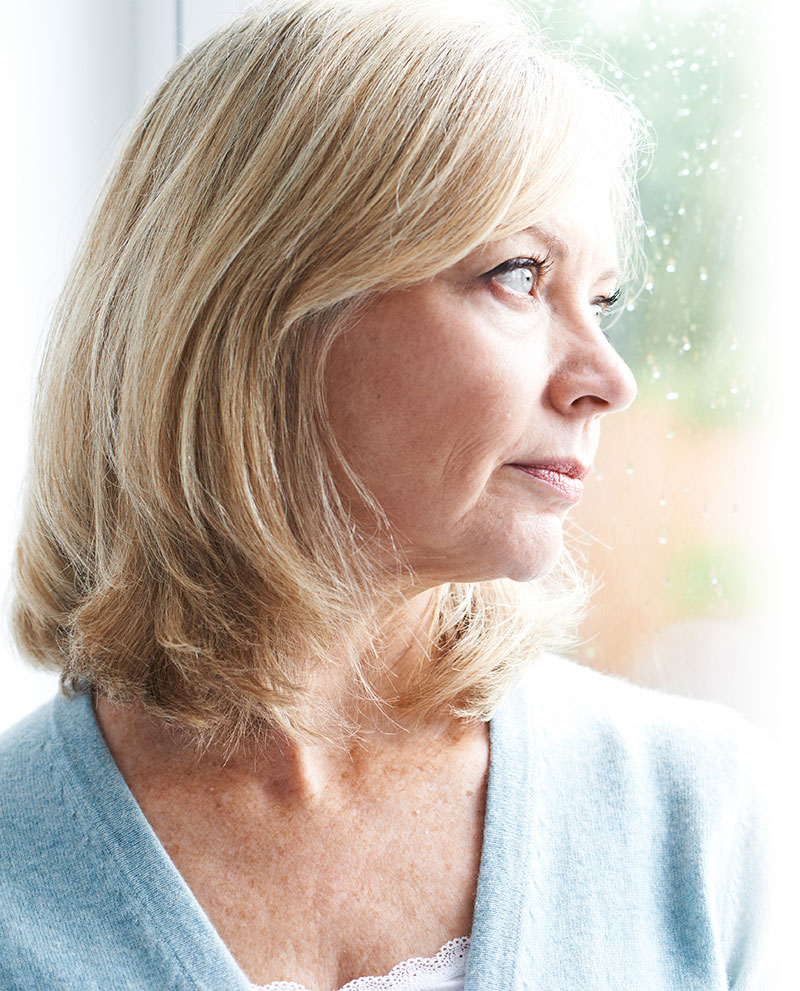 The Dental Issues of Boomers & Seniors are
Different from Children, Adolescents, and Younger Adults
That's why we don't do "general" or "family" dentistry…or "whatever-walks-through-the-door" dentistry. We focus on the unique, specific problems common in adults, design individual solutions based on your personal long-term goals and desires, and then implement them in the most conservative, comfortable, proven ways possible.
You deserve a practice focused on you. We take care of discerning adults…that's ALL we do.
If You're Fed Up with Any of the Following, You Should Call Us Today. We'll Develop a Customized Solution Just for YOU!
Red, Swollen, Tender Gums that Sometimes Bleed Just from Brushing

Crooked, Chipped, Discolored Teeth which Negatively Affect Your Confidence and Smile

Sensitive, Painful Teeth that Keep You from Enjoying Your Favorite Foods

Unpleasant (or Even Scary) Memories of Dentistry from Your Past

Jaw Joint Pain, Muscle or Neck Pain, or Frequent Headaches

Bad Breath or an Unpleasant Taste in Your Mouth

Being Lectured About Missed Check-Ups and Cleanings, or About Not Flossing Enough

Dark Teeth that Make You Look and Feel Older

Teeth that are Shifting and Drifting, Reducing Your Ability to Chew

"Wear and Tear" of Your Front Teeth, so they Look Short, Dark, and Uneven

Feeling Uncomfortable or Embarrassed when Having Your Picture Taken

An On-Going Investment in Your Oral Health that Seems to Never End

Billing Surprises, Unexpected Charges, or Not Understanding "What's Going on?"
Your Goodyear Dentist:
Your Trusted Partner and Advocate

From routine check-ups and cleanings…to fillings, crowns, dental implants, and dental bridges…to the most complex restorative and cosmetic dentistry you can imagine, we've got you covered.
With over three decades of experience, a highly trained and experienced team, and state-of-the art technology, you can relax in the confidence that you'll receive the individualized, compassionate, comfortable care you want and deserve.
Our entire team is committed to providing you with conservative, honest, proven dental care, using only FDA-approved materials, in a safe, welcoming, comfortable environment.
Good old-fashioned service is still alive at Millennium Dental Arts in Goodyear, AZ.
The HIGHEST Standards
for Safety, Disinfection & Sterilization
Your safety and well-being are our top priorities. That was true before the pandemic, and we're even more aware of that responsibility today.
Dentistry, in general, has far out-performed every other type of business with regard to safe practice operations and protecting you from the Coronavirus. To date, there has not been a single recorded transmission of Covid-19 from a dentist or other dental healthcare provider to a patient in the U.S. That doesn't surprise me. We've been successfully dealing with oral, airborne, and blood-borne microorganisms for decades…now we're just talking about them a lot more.
To ensure you have the best and safest experience possible, we exceed all ADA, AMA, CDC, and NIH guidelines for disinfection and sterilization. We also have our sterilization protocols and outcomes checked and verified by an independent outside laboratory every single week. And, our sterilization area is always open for your inspection, so you can see exactly what we're doing to keep you (and us) protected and safe.
We Respect Your Time: Our Systems Keep Us On-Schedule Nearly 90% of the Time, so You Get In and Out Quickly
We recognize that your time is precious. That's why we have a seamless system for getting you in and out of our practice, while still spending plenty of time with you and delivering exceptional care in Goodyear.
Reclaim Your Smile
In Three Easy Steps
 Call or text us to schedule your no-hassle,
one-on-one, comprehensive consultation
Together, we'll design the perfect plan for
your specific goals, budget, and lifestyle
Your confident, youthful smile will support a
lifetime of health and happiness
Comprehensive Dental Excellence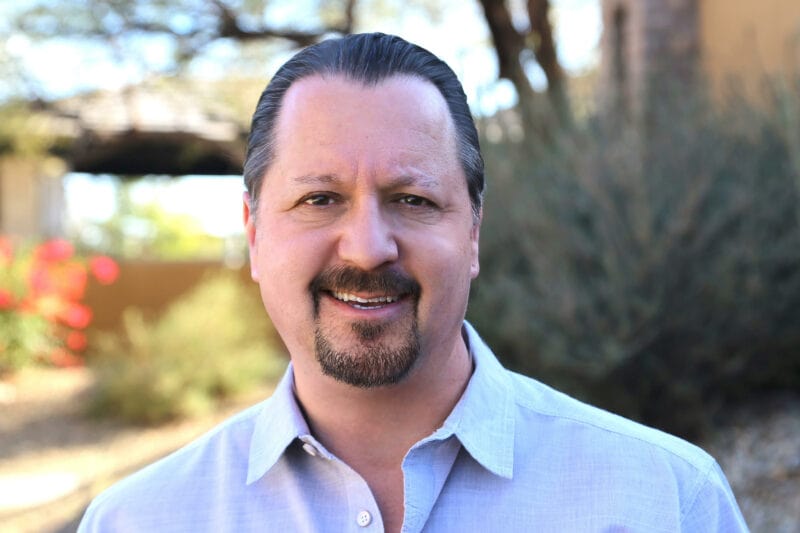 Meet Dr. Wolter – Top Goodyear Dentist
Dr. Daniel Wolter grew up as an "army brat" and spent most of his younger life in Germany. He graduated from the Ludwig Maximillians University School of Dentistry in 1990. While working full-time in private practice in Munich, he also completed an advanced dental degree, with honors, at the Johannes Gutenberg University School of Dentistry in 1995.
After moving to Chicago, he earned an additional degree and published his M.S. thesis in Advanced Education in General Dentistry, again with honors, at Northwestern University Dental School. He stayed at Northwestern as a full-time Assistant Clinical Professor, lecturer, researcher, and instructor until 2001 (when the dental school was, sadly, closed).
Dr. Wolter then transitioned into private practice in Chicago for a few more years, before moving to Goodyear—the gem in the Valley of the Sun—in 2005. Shortly thereafter, he founded Millennium Dental Arts, a progressive general dentistry practice focused exclusively on solving the unique dental challenges of adults over 50.
With over 15 awards and professional affiliations, Dr. Wolter's beneficial impact on the local dental community is undeniable. Whether you're looking for dental implants, Invisalign, a new smile, or routine care and maintenance, he's your "go-to" Goodyear dentist.
Dr. Wolter enjoys playing guitar, reading, writing, movies, photography, cooking, and travel. In particular, he loves chatting about music and movies with his patients, so if you have any recommendations, insights, or favorites, please share and discuss them when you meet.
Call our practice today to schedule your no-hassle, one-on-one dental consultation. We'll definitely give you a reason to smile!
American Dental Association 2001
Arizona State Dental Association 2005
Preferred Premier Provider for Delta Dental 2007-current
Spear Faculty Club 2011
Academy of General Dentistry 2014
Spear Study Club 2018
"International Who's Who in Dentistry" 2009
"America's Best Dentists" 2009-2020
"Founding Member" of HealthTap 2012
Co-authored the book Inside Job: Separating Fact From Fiction About Your Health 2011, #1 Amazon Best-Seller in 3 different categories
Authored the book The Smart Baby Boomers Guide to Modern Dentistry 2012
Induction into "America's Premier Experts" 2012
Induction into "The National Academy of Bestselling Authors" 2012
HealthTap award "Top Dentist in Arizona (First Place)" 2013
HealthTap award "Top Cosmetic Dentist in Arizona (First Place)" 2014
American Academy of Clear Aligners 2015.
gIDE Global Institute for Dental Education, "Master of Implant Prosthodontics" certificate 2020
14940 West Indian School Road

Suite 450
Goodyear, AZ 85395