A Youthful Appearance and Higher Self-Esteem With an Amazing New Smile
With more than 30 years of practicing compassionate dental care, we love helping people smile confidently with affordable, reliable cosmetic-dentistry.
Today's cosmetic options are better, stronger, faster, and easier than ever before. You owe it to yourself to see how simple it can be to look and feel your absolute best.
Your smile is your best and most visible accessory…we can help make it amazing!
Reclaim Your Confidence
In Just Three Steps
Give us a call to schedule your one-on-one, no-hassle consultation.
We'll discuss your goals and dreams, develop your ideal plan, and you'll have a drop-dead, gorgeous, new smile in no time…with clear pricing options and no surprises.
Thrive with your youthful, beautiful, confident new smile.
We've Got Your Stunning New Smile Covered.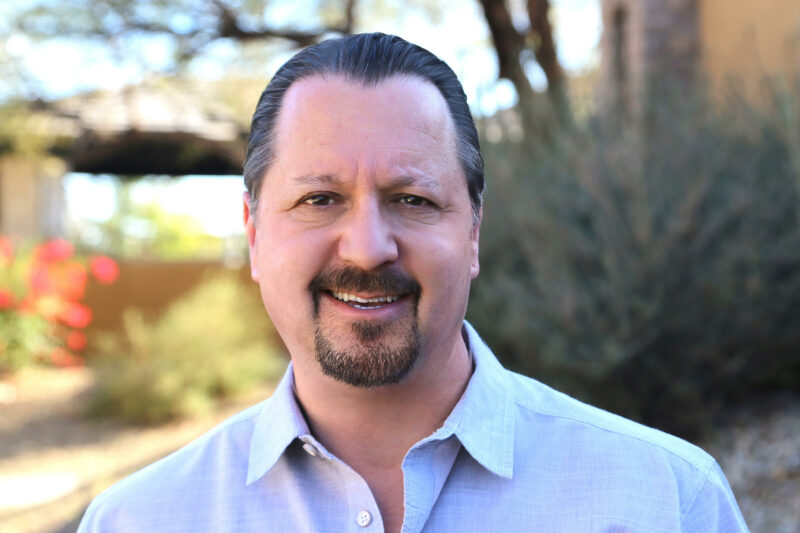 Meet Dr. Wolter – Top Cosmetic Dentist
Dr. Daniel Wolter grew up as an "army brat" and spent most of his younger life in Germany. He graduated from the Ludwig Maximillians University School of Dentistry in 1990. While working full-time in private practice in Munich, he also completed an advanced dental degree, with honors, at the Johannes Gutenberg University School of Dentistry in 1995.
After moving to Chicago, he earned an additional degree and published his M.S. thesis in Advanced Education in General Dentistry, again with honors, at Northwestern University Dental School. He stayed at Northwestern as a full-time Assistant Clinical Professor, lecturer, researcher, and instructor until 2001 (when the dental school was, sadly, closed).
Dr. Wolter then transitioned into private practice in Chicago for a few more years, before moving to Goodyear—the gem in the Valley of the Sun—in 2005. Shortly thereafter, he founded Millennium Dental Arts, a progressive general dentistry practice focused exclusively on solving the unique dental challenges of adults over 50.
With over 15 awards and professional affiliations, Dr. Wolter's beneficial impact on the local dental community is undeniable. Whether you're looking for implants, Invisalign, a new smile, or routine care and maintenance, he's your "go-to" Goodyear dentist.
Dr. Wolter enjoys playing guitar, reading, writing, movies, photography, cooking, and travel. In particular, he loves chatting about music and movies with his patients, so if you have any recommendations, insights, or favorites, please share and discuss them when you meet.
Call our practice today to schedule your no-hassle, one-on-one dental consultation. We'll definitely give you a reason to smile!
American Dental Association 2007.
Arizona State Dental Association 2007.
Preferred Premier Provider for Delta Dental 2007-curent.
Spear Faculty Club 2011.
Academy of General Dentistry 2014.
Spear Study Club 2018 .
"International Who's Who in Dentistry" (publication no longer active?).
"America's Best Dentists" 2009-2020 (never paid the money to use logos, etc.).
"Founding Member" of HealthTap 2012 .
Co-authored the book Inside Job: Separating Fact From Fiction About Your Healthin 2011, #1 Amazon Best-Seller in 3 different categories.
Published The Smart Baby Boomers Guide to Modern Dentistryin 2012.
Induction into "America's Premier Experts" in 2012.
Induction into "The National Academy of Bestselling Authors" in 2012.
HealthTap award "Top Dentist in Arizona (First Place)" 2013.
HealthTap award "Top Cosmetic Dentist in Arizona (First Place" 2014.
American Academy of Clear Aligners 2015.
gIDE Global Institute for Dental Education, "Master of Implant Prosthodontics" certificate 2020
Cosmetic Dentistry For Discerning Adults
For a Lifetime of Beautiful, Happy Smiles
From simple bleaching and dental bonding, to stunning porcelain veneers, to the most complex cosmetic dentistry you can imagine, we've got you covered with over 30 years of caring and experience.
We'll listen to your goals and dreams, work together to create your ideal plan, and you'll have your dream smile faster and easier than you probably can imagine.
Today's smile makeovers are faster, more natural, and simpler than ever before, and they can last a lifetime. Let's get  yours started today!
All The Cosmetic Dentistry You Need
Under One Roof With One Highly-Trained, Experienced Team
Dental Crowns Goodyear, AZ Millennium Dental Arts Dr. Daniel Wolter We use inlays instead of fillings to replace a small amount of tooth structure lost due to decay. Like fillings, inlays [...]
14940 West Indian School Road

Suite 450
Goodyear, AZ 85395